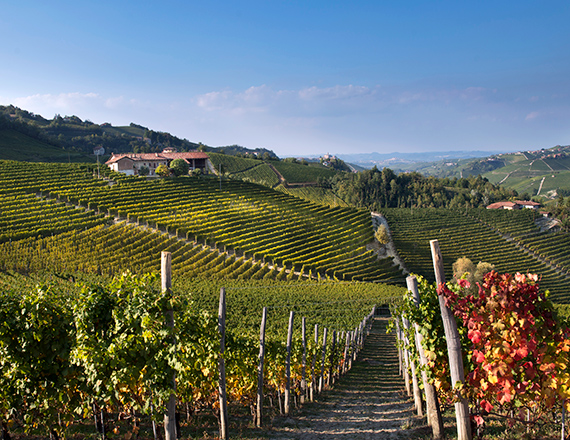 Cascina Pajana - Ginestra
The Cascina Pajana stands in the vey middle of the historical and most renowned Barolo crus of Monforte and Serralunga. Situated at a bifurcation of the Ginestra hilltop, with a South East and South West exposition, it encompasses both sides of the hill and Renzo Seghesio produces his two top Barolo crus, Barolo Vigna Pajana (South-east Vineyard) and Barolo Ginestra (South-West vineyard) using the grapes from the upper part of the estate, where the Nebbiolos are planted.
The Cascina Pajana sets itself apart in the broader landscape of the crus Ginestra for the production of structured, complex wines, together with a slightly cooler exposition.

The lower portion of the Cascina Pajana is planted with Barbera Vines.